My Q & A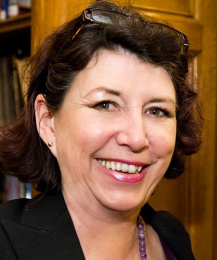 This is an interview I did recently with Emma Lee-Potter for her housewithnoname.blogspot.co.uk/
Did you write as a child and did you  always want to write novels?
Absolutely not!  Never had any idea I could write and thought all creative writing at school was intensely boring and pointless.  I did keep an excruciatingly awful teenage diary which thankfully got lost in a housemove.
You had a career in the army before  becoming a novelist. Did your army training help give you the discipline to  write?
I don't know about the army giving me discipline but it did give me a huge fund of experiences and stories.  I lived in loads of different places, including Cyprus and Germany and I learned how to do a bunch of weird and wonderful things from firing a heavy artillery piece to flying gliders.  But I think I've always been quite self-disciplined.  I was a terrible swot at school so parking my bum on a chair and just doing the work is something I've always be able to do
Your first book, Army Wives, was published in 1998. Can  you tell me about the road to publication and how you got a publishing  deal?
Actually, Army Wives was my third book although it was my first novel.  My first book  I co-wrote with a fellow army wife which ripped the piss out of being a career officer's wife.  For a self-published book, before the days of viral-marketing, Kindle and the internet, it did extraordinarily well.  My co-author and I then co-edited a book all about getting on in other professions… it was all going terribly well so the army posted her husband to Alabama and mine to Northern Ireland.  That was the end of that.  My three children were by then at school or nursery and I was bored.  I decided to write a novel about army wives and it never occurred to me that I wouldn't be able to.  It took me over a year to write and almost another two to find a publisher but in this industry, luck plays an awfully big part.  My book just happened to land up at an independent publisher which was starting a new mass-market paperback line… right desk, right day, right book.  Lucky, lucky me.
Cox is a brilliant portrayal of the rowing world and the  Olympics. How did you go about researching the novel?
Again, luck played a huge role.  I just happened to be friends with a family whose son rowed for Cambridge and I also happened to know a whole heap of army rowers – and even luckier, one guy used to cox for the army eight and is now a rowing coach.  Between them they managed to straighten me out about the wonderful world of rowing.  I expect I've still managed to get stuff wrong – but if I have it wasn't their fault
Cox has got  a racy title and an even racier cover. What reaction have you had to them so  far?
My mother is scandalised!  (Wait till she reads it.)  Almost everyone else though thinks the whole thing is a hoot and most of my female friends seem to spend a rather long time staring at ithe cover model.  Can't imagine why.  But I think I am sensationally lucky to have such a fab cover – I absolutely adore it.
How and where do you write? (on a computer, at home etc) Do  you shut yourself away from your family? Do you spend a certain number of  hours writing or do you set yourself a daily word count?
Yeah – writing routine… Actually it depends how hard I am finding the writing.  On days when it isn't going well, the gardening beckons, the ironing pile looks inviting, I'll even resort to housework.  But on really good days (which are rare) I can start at about nine and work through to five quite easily with just the odd pitstop for food, tea and to check emails and twitter.  When I have a deadline I try to do a minimum of at least 1,000 words a day and hope to achieve 1,500.  My writing space is a revoltingly messy study – it's total chaos – but I look out of a big window onto the front garden so I can see what's going on – I'm a nosy cow.  Now the kids are grown up I'm quite often alone in the house, which is bliss.  When I stared my first novel, I was in a period of having to move house six times in five years with (by the final move) three children under five.  Life is MUCH calmer these days.

Do you  have any tips for writers working on their debut novels right  now? 
Yes, write it, put it in a drawer for several months, leave it completely alone and then read it.  All the continuity errors, all those cups of coffee, pointless conversations, boring bits, plot flaws will shout at you.
What is your favourite novel? And are there any particular  novelists who have inspired you?
Love in a Cold Climate by Nancy Mitford.  There are some spooky similarities with my upbringing (mainly a totally barking family background) and it makes me laugh and cry.  If I ever get picked for Desert Island Discs, that's my choice.  As for inspirational novelists – I am totally in awe of Jojo Moyes.